BIZ. ACCELERATOR KICKSTARTER
Accelerate your time-frame for leaving your job/side biz with a focused action plan
Map out an easy organizational structure that will give you more time and focus

Speed up your results by identifying what keeps you stuck & how to overcome that

Breakthrough the blocks so they can benefit you instead of holding you back
Bonus: The Goal Achiever Model to learn how to set up achievable goals without overwhelm

Bonus: The Time Management Kit to keep yourself organized and balanced

Bonus: 10 Steps To Manifest Your Dreams to keep your vision rolling and tap into miraculous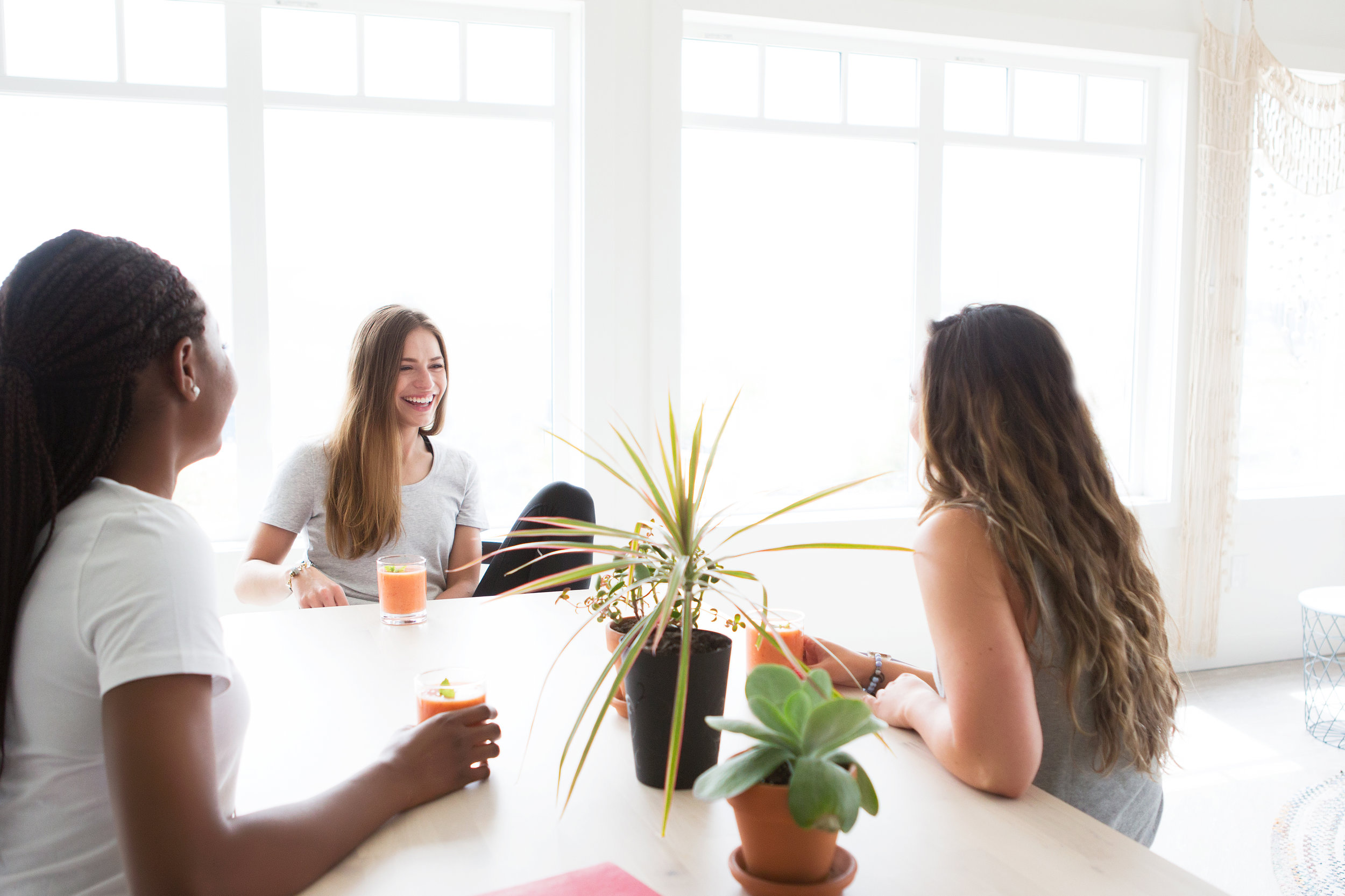 IDENTIFY WHO YOU'RE MEANT TO SERVE
Identify the specific tribe you're here to help & how to tell your message, so it speaks to them
Unless you get clear on this, people will expect you to work for less or not really understand what you do. It's time to stop spinning in circles trying to help everyone with everything. You'll get the exact process I used to bring in my first coaching clients at $3K before creating a program. You'll also implement a startegy on how to:
Rapidly find your niche with my process, so you quickly find your direction

Get clear what results you help with, so your ideal clients line up to work with you

Narrow down your avatar with my proven method, so you can find where they are
Bonus: Uncover Your Zone Of Genius

Bonus: 10 Simple Ways To Find Ideal Clients In The Next 10 days

Bonus: The Ideal Client Interview Approach
DESIGN YOUR HIGH-END SIGNATURE PROGRAM
Create and price your signature program, so you can serve more people AND have more time
Create a program that clearly articulates how you help, so you can get booked

Learn how to setup your price that allows you to get well paid for what you do

Make your message clear, so your ideal clients will recognize how you serve them
Bonus: Copy Secrets Template to quickly create content that connects

Bonus: The Elevator Speech Formula so you can make it easy to be further booked or referred

Bonus: The Brand Name Generator to create your irresistible package name in 3 cool ways
CREATE YOUR HIGH-CONVERTING SALES PAGE
Boost your visibility by refining your personal brand and story to reflect your essence online
Learn which relevant bits of your story to share without having to overshare

Create a strong personal brand that is consistent and attracts the right clients

Clarify the image of your brand, so it's in alignment and expressive to who you are
Bonus: 5 Great Ways To Craft Your Story, so you can quickly connect with your audience

Bonus: The Visual Influence Factor - learn how to captivate your clients with a brand photo shoot

Bonus: The Brand Guide Kit to create your perfect brand without wasting $ on designers who don't get you
ELEVATE YOUR STORY AND PERSONAL BRAND
Effectively craft your sales page, so it converts and gets you well paid for what you do
Craft a sales page that allows you to charge more, so you turn leads into sales

Learn how to integrate your package and story, so you can stand out online

Discover the secrets to create content that good copywriters charge 5fig. for
Bonus: The Headline Captivator: learn what headlines captivate the attention of readers

Bonus: The High-value Sales Page Framework: find out how to create your offer to convert
CLOSE SELLS WITH CONFIDENCE AND EASE
Sell your fully aligned signature program with confidence without feeling pushy or sale-sy
Discover how to approach customers, so you can close sells over the phone

Find out what you should never do when pitching so you can get an YES

Learn how to set up a call, so you can consistently attract clients ready to invest
Bonus: The Sales Expert Model - Learn how to sell with ease, without being pushy or selzy

Bonus: The Sales Script Framework - Find out how to attract clients and close sells with ease
GROW YOUR BIZ AND GET CLIENTS WHILE YOU SLEEP
Quickly automate your business, so you can have a waiting list of potential clients while you sleep
Learn the only pieces of content you need to have to turn leads into loyal ideal clients

Create the only campaigns that attract your ideal clients, so you can automate your biz.

Design an automated system for clients, so you never ask where the next clients come from
Bonus: The Free… - Learn how to sell with ease, without being pushy or selzy

Bonus: The Email Sequence - Find out how to attract clients and close sells with ease
Are you ready to build a business and brand that drives clients to reach you while living a life you love?