HERE'S THE CURICULLUM
Your 90-day coaching will be personalized on your needs, focusing on the areas that you need the most. Here is the curicullum that we will focus on during the time together.
DISCOVER YOUR DREAMS AND SET UP YOUR GOALS
Align your business with your lifestyle and create an action plan to achieve your goals
Remember who you are, reclaim your power and step up for your real dreams

Get clear on your dreams and goals to align with who you are, inside out

Create the vision and plan for your business and life, so you can align it with your lifestyle
Bonus: The Goal Achiever Model to learn how to set up goals to achieve them without overwhelm

Bonus: The Time Management Kit to help you keep yourself organized and balanced

Bonus: The Self-care Guide to start taking care of yourself the same as you do for your business
CREATE A SUSTAINABLE WINNING MINDSET
Turn your fear into your courage and build a winning mindset to support you anytime in business and life
Quickly overcome any fears and blocks that might keep you stuck or small

Create a winning mindset practice to support you, so you can overcome self-doubt

Discover the imprinting beliefs that keep you stuck and learn how to transform them
Bonus: Fuel Your Mind & Soul - My recommended reading list to help you reconnect with your intuition

Bonus: 10 Steps To Manifest Your Dreams to keep your vision rolling and tap into miraculous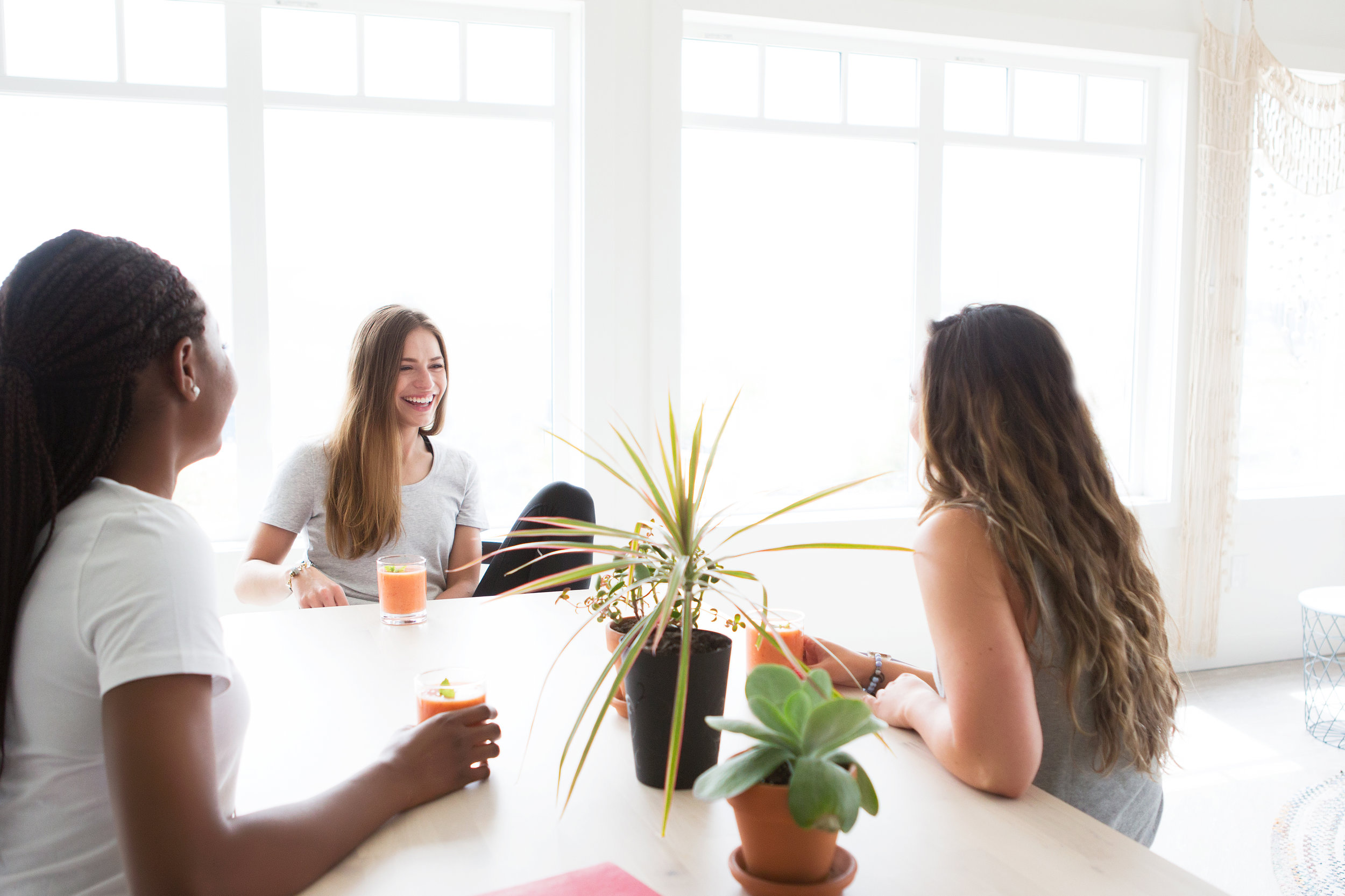 CLARIFY AND FIND WHERE YOUR IDEAL CLIENTS ARE
Get clear on who your ideal clients are and how to help them, so you can be well paid for the work you do
Learn how to identify your ideal clients, so you can avoid attracting the wrong ones

Identify what makes you special, so you can easily activate your unique gifts

Create the perfect connection between your purpose and the impact you desire to make
Bonus: 10 Simple Ways To Find Clients In The Next 14 days - Discover ways to identify where your clients are

Bonus: The Secret Way to Get Clients Now - Learn how you can sign an ideal client right now
CREATE YOUR HIGH-VALUE PACKAGE OFFER
Define the right packages to claim your worth and put out an offer that your clients will be ready to pay for
Learn how to create a high-value offer that attracts your ideal clients with ease

Find out how to price your offers the smart way, so you can be fully supported and well paid

Get clear on your pitch message, so you can make it easy to be further booked or referred
Bonus: The High-Value Content Framework to quickly create content form the heart that connects

Bonus: The Brand Name Generator to create your irresistible offer name in 3 cool ways

Bonus: The Pitch Sales Formula to craft your message / the secret pitch formula

Bonus: The Pricing Guide: reveal the psychological techniques of human influence when purchasing
CFRAFT YOUR STORY TO CONNECT AND INSPIRE
Learn how to craft your story, so you can attract the right clients to your brand
Get to know how to write your story, so you can connect with your ideal clients on a deeper level

Learn what to share and not share to connect with them and not lose their attention

Discover the easy way to share your story that works even if you never shared your story before
Bonus: The Story Pitch Template to easily create your own story base don real example that works

Bonus: 5 Great Ways To Craft Your Story, so you can quickly connect with your audience

Bonus: Identify Your Story with my proven step by step guide to create content with ease
DISCOVER AND BUILD YOUR UNIQUE BRAND
Find out what makes you stand out from the crowd, making your competition irrelevant
Unlock the essence of who you are and of your brand, so you can differentiate from the crowd

Get clear on your expert positioning, so you can align with your unique gifts and talents

Define your brand character that is you, so it connects with ease
Bonus: The Visual Influence Factor - learn how to captivate your clients with a brand photo shoot

Bonus: The Brand Guide Kit to create your perfect brand without wasting money on designers who don't get you
WRITE YOUR SALES PAGE TO CONVERT AND CONNECT
Get to know how to create a sales page that allows you to charge more and know how to write it down
Discover the secrets of marketers on how to craft your sales page to captivate ideal clients

Save money by crafting your own content that famous copywriters charge thousands for

Learn what to do and never do when creating your content and why this will be crucial in your business
Bonus: The Headline Captivator: learn what headlines captivate the attention of readers

Bonus: The High-value Sales Page Framework: find out how to create your offer to convert
CLOSE SELLS WITH CONFIDENCE AND REAL EASE
Discover how to sell your offers with confidence without being pushy or sale-zy
Discover how to approach customers without feeling sale-zy or pushy

Find out what you should never do when pitching your services to prospects that others don't tell you

Learn the quickest way you can attract and get clients right now even if you don't have a website yet.
Bonus: The Sales Expert Model - Learn how to sell with ease, without being pushy or selzy
Bonus: The Sales Script Framework - Find out how to attract clients and close sells with ease
Are you ready to build a business and brand that drives clients to reach you while living a life you love?
INVEST IN FULL DISCOUNT
$2997 (SAVE $300)
MONTHLY PAYMENT PLAN OF
3 X $1099
STILL HAVE QUESTIONS?
Book a Free Clarity Call with me now. Spots are limited and by application only.