Dear aspiring coaching goddess,
ARE YOU DREAMING TO HELP TRANSFORM PEOPLE LIVES, BUT FEELING STUCK WITH YOUR MESSAGE AND YOUR OFFER? Maybe you already launched your BIZ, but it's not giving you the joy or the CLIENTS you desire
You're done feeling stuck and spinning in circles wondering...
"What is my message and who am I meant to serve?"

"What do I really want to offer as a package into the world?"

"I have so many gifts and talents, but how can I merge them?"

"What will I include in my package and how much should I charge?"

"Who am I to help others when I don't have it all figured out?"

"Can I make the same amount of income as a coach as I do now?"

"Will I be able to deliver results to my clients?"

"I have some clarity, but can't put the puzzle pieces together"
IF ANY OF THESE SOUNDS LIKE YOU. IT'S NOT YOUR FAULT AND I'M HERE TO HELP
Hi. I'm Mariana Aspru
As a creative entrepreneur turned coach I remember that time at the beginning of my coaching biz. when I was stuck wondering who am I meant to serve and what's my message.
I felt I had so many gifts and talents to offer and I didn't know how to merge in one package aligned with my purpose, so I could attract the people I was meant to. In fact, I had so much resistance niching down my target market because I felt like I was gonna miss so many people.
And what I realized later after wasting so much time spinning is that I could not connect with my ideal clients without getting really specific on who I was meant to serve and create a fully aligned signature package around my unique gifts solving one specific problem. And when I started sharing not only my professional talents, but my intuitive gifts born from my first spiritual awakening at an early age after living a near-death experience that led me on an intuitive journey of healing and transformation, that's when I connected on a deeper level with them.
It came down to listening to the whispers of my soul, let my intuition guide me and give myself permission to be who I knew I'm meant to be. I had to let a part of me go in order to open up to a new version of myself and get vulnerable sharing my transformation to connect with my ideal clients.
It was time to move from "one-day" to start living my purpose today
ONCE I DISCOVERED WHO I WAS MEANT TO help AND HOW TO CREATE A fully aligned signature package I WENT FROM STUCK TO CLEAR ON MY MESSAGE, ATTRACTING IDEAL CLIENTS AT $3000 WITH NO LIST and no ads
This meant that I was finally able to transition from done for you services into coaching to live my purpose and help the people I was meant to. 2 years later I'm coaching women over the world online from home, traveling the world and speaking on stages interviewed by one of my great mentors Gina Devee.
Since then I've helped
new and aspiring coaches INCLUDING CREATIVE, spiritual, mindset coaches, photographers, graphic artists and performers to:
Discover their purpose and clarify their big WHY

Find their voice and get clear on their message

Uncover their niche and find their ideal clients

Write content that connects with their ideal clients

Craft their story to connect deeper with their clients

Approach prospects and turn them into clients

Structure their business to work from anywhere

Change careers and start their passion business

Sign their first ideal clients in less than 12 weeks

Bring more balance and alignment in their lives

Get their brand aligned and attract the right clients

Shift their mindset and confidently charge their worth

Unlock the essence of who they are and their gifts

Discover the root cause of their pain and heal it
I now combine a lifetime of intuitive mindset skills born from my own healing with years of entrepreneurial skills owning a creative and coaching business with a background in advertising that gave me the privilege to become a multi-award winning branding and marketing expert, collaborate with Grammy Award Celebs and get featured on Talenthouse. And more than the achievements, what excites me the most is being able to live my purpose helping women get clear on their message and create fully aligned packages, so they can do what they love and help the people they are meant to help.
Are you ready to get unstuck and start helping the people you are meant to serve?
Introducing…
The Fully Aligned Signature Package
YOUR PERSONALIZED COACHING PROGRAM TO get clear on your MESSAGE and create YOUR FULLY ALIGNED SIGNATURE package, so you can do what you love and help the people that you are meant to serve
The Fully Aligned Signature Package is a personalized coaching program that guides you on how to find your message and create a signature package fully aligned to your unique gifts, so you can finally attract the people you are meant to serve. You'll discover exactly how to find the answers within and be guided with clear steps in an intuitive and strategic way.
By the end of the program, you'll be clear on your message and launched with your 1st or next ideal clients
Your Fully Aligned Signature Package will enable you to finally:
Discover your purpose and feel confident sharing your message, so you can finally live in alignment with your gifts

Unlock your unique gifts, strengths, and talents, so you can align your business with your heart and desired lifestyle

Clarify what is the niche that feels right for you, so you can focus your energy on creating a package that feels you

Learn what tools, structures and systems to use, so you can save time when creating your online signature package

Have a coach to keep you accountable week after week, so you can stay on track as you build your dream business

Create a brand that's authentically you without sacrificing your values, so you can share your message with confidence

Learn what you stand for, what message to deliver and how to announce it in a content way on your website

Launch a fully aligned signature package that connects, so you can start helping the people you're meant to help

Overcome procrastination or any limiting beliefs that may sabotage you, so you can put yourself visible out there

Decide how to structure and price your signature package, what elements to include and how long to create it

Stop feeling uncomfortable struggling to market or sell and take the guesswork out by offering specific transformation

Feel confident sharing your unique gifts with the world and make a bigger impact based on your unique purpose

Become the go to person in your niche focusing on what you are meant to offer around your unique purpose and gifts
AND SO MUCH MORE…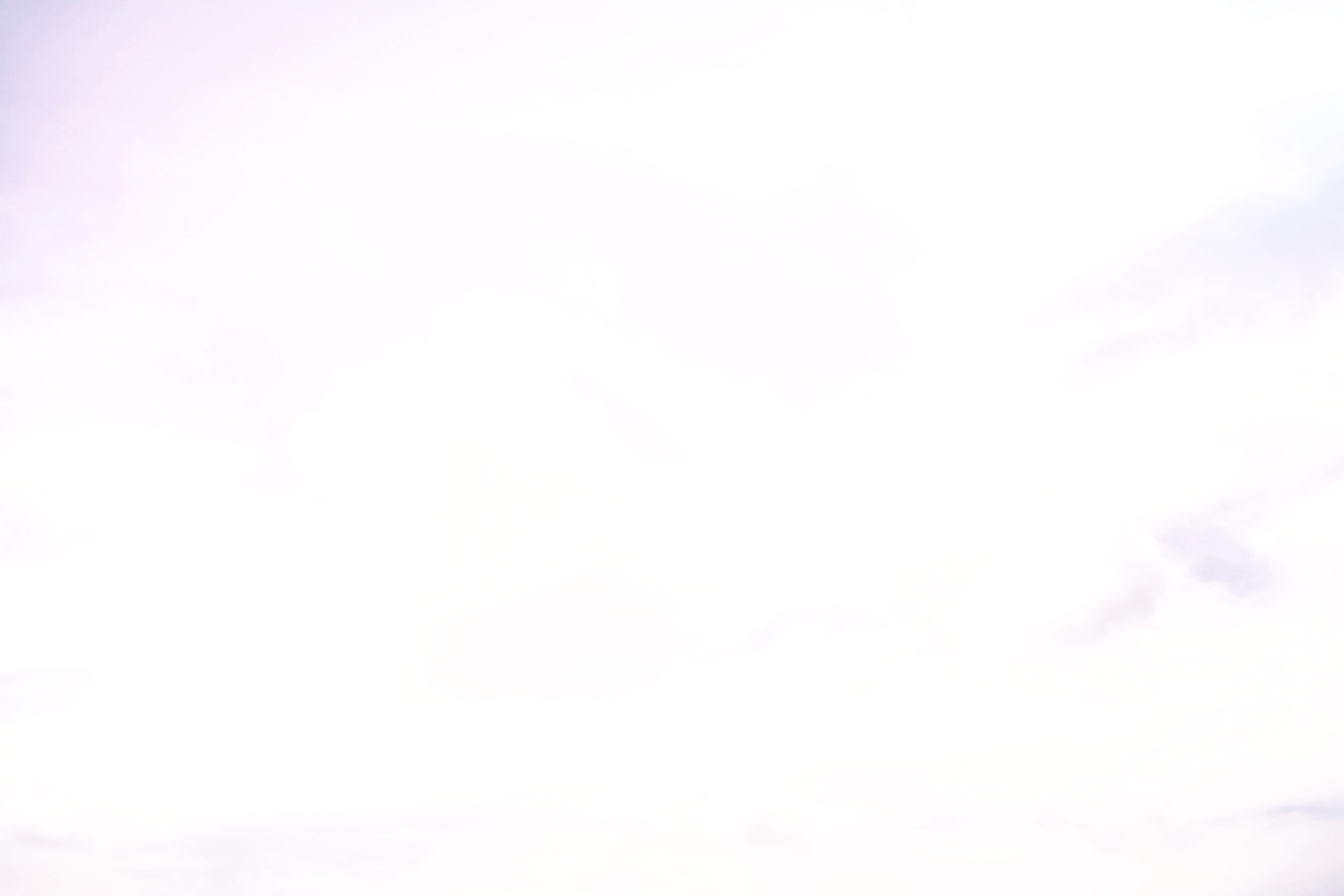 Here's what other women like you say
"THANK YOU FOR HELPING ME ALIGN MY LIFE AND BUSINESS WITH MY HEART. I JUST BOOKED MY 1ST PAYING COACHING CLIENT!!"
"Working with Mariana helped me feel centered and balanced! This is the first year I don't feel all stressed out and actually get to enjoy my family. Because of all Mariana thought me I now spend a lot of time with my daughter, boyfriend and traveling a lot. I love that she helped me with the content creation and how to approach prospects. I feel I'm developing in a major way spiritually and embracing who I truly am. I'm finally myself without worrying about what 'people might think'."
Kim van den Broek - Creative Coach, Netherlands
"I WAS ABLE TO JUMP INTO A NEW DIRECTION AND SIGN MY FIRST ONLINE COACHING CLIENT!"
"I met Mariana in a moment I was in doubt about making a shift in my business. With Mariana, I felt deeply understood, free to open myself and show my weaknesses. She has a sweet way to listen to you, your thoughts and your emotions. Working together she helped me shift my mindset and I could finally accept the changes that my soul was craving. I immediately felt relaxed, in peace and very grounded in my feminine confidence. Because of her, I was able to change my vision and jumped into a new direction with an open heart. Shortly after that, I signed my first online coaching client!
Pasqualina Santoro - Transformational Coach, Milan Italy
"I WENT FROM STRUGGLING IN ISOLATION TO GET MY BRAND ALIGNED AND CONNECTED TO MY AUDIENCE"
"Mariana is an incredible, intuitive, very knowledgeable coach. I've been around a lot of Coaches and she is the real deal. She has the patience, the wisdom, she is very global, very worldly, she knows a lot about Brand Strategy and Storytelling. I came to her and I was struggling in isolation and I needed to have more information on how to connect my brand to my audience and she was able to hold my energy when I was in a very dark place to help me get my brand aligned, so I can communicate with the story that had nuggets and gems I didn't recognize. It was a really awesome deep dive and Mariana was there for me when I needed to go inside into a deeper darker spot."
Jane Morba - Empowerment Coach, New Jersey, USA
"I WENT FROM A STRUGGLING MULTI-PASSIONATE ENTREPRENEUR TO GETTING CLEAR ON MY PURPOSE"
"Before being coached by Mariana, I was not clear about the big why and true purpose behind my coaching business. As a multi-passionate entrepreneur I was struggling with putting all the puzzle pieces together into a bigger vision, and to really understand the mission of my work. Mariana is an incredibly intuitive and empathetic coach with a very powerful way to see what is going on inside of you. Ever since I met her I felt that she is truly gifted and capable of helping people transform their lives. She is so loving yet clear and focused that she helped me to go deeper finding out my higher calling. I feel so blessed, grateful, aligned and connected to my true self. Mariana inspired me in a profoundly meaningful way and I'm feeling even more passionate now!!"
Jutta Amera - Spiritual Birth Coach, Cologne Germany
"I WENT FROM NOT BELIEVEING IN MY GIFTS AND TALENTS TO UNLOCKING THE ESSENCE OF WHO I AM"
"Before working with Mariana, I was in a place where I literally did not believe that my gifts and talents could actually be achievable to do bigger and greater things. So Mariana was able to make things really simple for me and I've felt like I've just complicated everything. She got into the mindset and actually took it back to the root of the problem. She has this gift of really unlocking the true essence of who we are and she also was able to make me feel confortable with the fact that the next steps were going to be amazing. I'm in a place now where I've taken action and I had some interesting divine appointments happen straight after working with Mariana."
Daniela Ion, Mindset Coach and Performing Artist, Adelaide Australia
ARE YOU READY TO RECIEVE ONE ON ONE SUPPORT?
Together we'll be focusing on 3 key pillars
SHIFTING YOUR mindset
Getting to the core of you and what's keeping you stuck, so you can breakthrough the blocks and get you unstuck. We'll be working on transforming subconscious limiting beliefs that go beyond the traditional mindset techniques, so you can be able to create lasting change.
CLARYFING YOUR MESSAGE
Clarifying your message and who you are meant to help making it crystal clear what your purpose behind your business is and create your fully aligned signature package based on your unique gifts, talents and story, so you can start working with the people you're meant to
MANIFESTING IDEAL CLIENTS
Creating a visibility campaign to launch your package and take intentional action to get visible. No more confusion! Share your message with full confidence. You'll also learn how to approach and sign ideal clients without feeling sale-sy, so you can get fully booked.
Here's how it works:
Rather than getting a cookie-cutter approach, you will have the freedom to work with me on anything that comes up for you while you're being kept accountable and guided with clear inspired action steps, so you can get unstuck and achieve your desired goals. Here's an example of what we can cover during our time together
Your Mindset and Schedule
CREATE YOUR DREAM SCHEDULE AND TRANSFORM YOUR BELIEFS
Map out an easy organizational structure that will give you more time and focus

Create blocks of time, so you can free up more time to work on your business

Breakthrough the mindset blocks so they could benefit instead of holding you back

Set up a high-vibe routine, so you can get confident and take aligned action
Your Fully Aligned Package
CREATE AND PRICE YOUR FULLY ALIGNED SIGNATURE PACKAGE
Create a program structure that clearly articulates how you help your clients, so you can get ready for your ideal clients

Learn how to setup your price that allows you to be well paid for your work, so you can maximize your impact and income

Test your package with real clients, so you can boost your confidence with ease

Discover how to craft an authentic sales page, so you can connect and captivate the right clients through your content
Your Purpose Driven Niche
DISCOVER YOUR PURPOSE DRIVEN NICHE AND DIRECTION
Dig deep into your subconscious mind, so you can align with your true purpose

Discover your strengths, so you can create work aligned with your unique gifts

Get clear what results you help with, so clients will line up to work with you

Discover the types of coaching matching your gifts, so you can clarify your niche
DEFINE YOUR BRAND AND CRAFT YOUR PERSONAL STORY
Learn which relevant bits of your story to share, so you can share it in an authentic way without having to overshare

Create a clear, defined strong brand, so you can be able to keep it consistent

Clarify the overall image of what your brand stands for, so your brand is in alignment and expressive of who you are

Learn how to integrate your package and personal story into your sales page, so you can stand out from the crowd
Your Message and Ideal Clients
CLARIFY YOUR MESSAGE AND WHO YOU'RE MEANT TO SERVE
Narrow down your ideal clients with my proven method, so you can easily find your ideal clients and share your gifts

Identify where your ideal clients are and how to approach them, so you can start signing clients before even launching

Make your message clear, so your ideal clients will recognise how you serve them
Launched and Fully Booked
SELL YOUR COACHING PROGRAM WITH CONFIDENCE AND EASE
Create a social media campaign that attracts your audience and grows your followers, so you can run it smoothly

Discover how to approach customers without feeling sale-sy, so you can start closing sells with confidence and ease

Learn how to set up a call, so you consistently attract clients ready to invest

Create an automated system that attracts clients and learn all about landing pages, and freebies so you can grow your biz.
Weekly private one to one coaching sessions
12 Weekly one hour private virtual coaching sessions over the course of 3 months, so you can get your questions answered and receive full guidance

Accountability worksheets and scripts

Includes homework, audios, templates, and scripts to clarify your message and create your fully aligned signature package based on your true purpose

A Welcome Pack to share your goals and story

A Welcome Pack filled with questions to easily set up your goals and share your story with me

Unlimited Feedback (Facebook chat/audio)

Get your urgent questions answered, so you can move forward with ease without waiting until our next call
ARE YOU READY TO BRING YOUR MESSAGE TO LIFE?
Invest In Full Discount
$2500 USD
or 1 easy payment of $997 USD and then
3 x $650 USD
"I went from confused and unclear on my purpose to pursuing my dream career"
"Mari can truly change destinies!! Without her maybe I would not have been a singer. She saw in me not just a quality, but more. She made me take clear steps in pursuing my dream and most importantly through her own example from her life, she inspires me. She leads by example. She knew how to pull the passion out of me and guide me, helping me get to my core, find out what my professional dreams are, combine them with my private goals and make the necessary steps to achieve that. She is my go-to coach when I need to make smart decissions and take immediate action in my life."
Irina Marinas - Opera Singer and Performing Artist, Vienna Austria
"mariana has the strength to understand your inner passion, your gifts and connects your 'being with your doing' FOR GREATER success."
"Mariana is an ideal Coach. She has a strong focus on taking intentional action, understanding the big picture and knows not only how business works, but how to make it flourish. When you couple this with her strength to understand your inner passion, your gifts and connects your 'being with your doing' she creates the connection for you to achieve even greater success."
Elena Robertson - Leadership Coach, Brisbane Queensland, Australia
Imagine how would it feel to
Wake up doing what you love working from anywhere in the world on your own schedule

Enjoy your time and what matters, spending more time at home or traveling the world

Have full clarity on your calling and leaving behind what doesn't fulfill your truth

Wake up with messages of gratitude from your clients, telling you how much you helped them

Know what to focus on to create a signature package in alignment with your values

Launch a signature package fully aligned with your gifts and talents that provide real results

Have a mentor who believes in you that provides personalized guidance and feedback

Have your systems and structures in place to work from anywhere and easily onboard clients

Confidently work with real clients, so you don't have to wonder if you can do this or not

Masterfully learn how to attract leads and turn them into clients without having to feel sale-sy

Ready to Create, Launch & Sell Your Signature Package, so you can start helping the people you're meant to help without burning out?
READY TO FIND AND PACKAGE YOUR MESSAGE?
Invest In Full Discount
$2500 USD
or 1 easy payment of $997 USD and then
3 x $650 USD